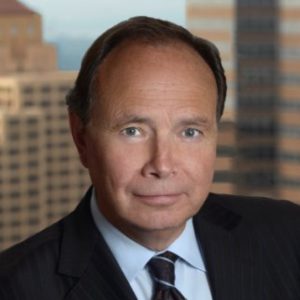 Jan Handzlik is an accomplished civil and criminal trial and investigations attorney with a nationwide and international practice. He specializes in fraud and corruption investigations, white collar criminal defense and complex civil litigation. Jan coordinates the defense of multinational investigations and conducts corporate internal investigations in the US and abroad. He also advises companies on domestic and foreign law compliance, internal governance and financial controls.
Jan represents individuals and companies in government and grand jury investigations, criminal prosecutions, and regulatory enforcement actions in the US and abroad. He has tried over 100 jury trials and numerous bench trials to verdict. Jan is a recognized authority on business crime defense and investigations of financial crimes, corruption and bribery, and money laundering and tax fraud. His expertise includes allegations of FCPA and UK Bribery Act violations, securities, tax and bank fraud, healthcare and government contract fraud, and matters involving export controls laws and sanctions, ITAR, OFAC, FinCEN, and the criminal environmental laws.
For three years, Jan served as one of the first law compliance monitors appointed under the FCPA. As such, he evaluated the operations of a Swiss multinational corporation subject to a deferred prosecution agreement. Jan also served in the Special Prosecutions & Major Frauds Section of the United States Attorney's Office in Los Angeles, where he investigated and prosecuted federal fraud cases, and earlier as a law clerk to a US District Judge.
Jan is co-chair of the International Bar Association's Business Crime Committee and Vice Chair of the American Bar Association's Anti Corruption Committee. He frequently speaks on business crime, corruption & foreign bribery issues, including recent presentations in Amsterdam, Berlin, Dubai, Dublin, Istanbul, London, Miami Beach, New York, Paris, Sao Paulo, Tokyo and Vienna.
Honors;
Recognized for over 27 years in all 19 volumes of the Best Lawyers in America (Woodward-White). Recognized in: The International Who's Who of Business Crime Lawyers (Practicing Law Institute); Chambers USA: America's Leading Lawyers; Guide to the World's Leading Litigation Lawyers (Euromoney PLC); Guide to the World's Leading White Collar Crime Advisors (Mondaq); Super Lawyers (Thomson Reuters); Bar Register of Pre-Emminent Lawyers (Martindale Hubbell); and in Who's Who in the World (Marquis).                                                                                                                                                                                                                                                               Recent Accomplishments;
– Ranked as one of California's "Top 100 Attorneys" for 2012 by The Daily Journal
– Winner, 2012 California Lawyer Magazine Attorney of the Year ("CLAY") Award in Criminal Law
– Winner, 2012 National Association of Criminal Defense Lawyers (NACDL) White Collar Defender
– Award; "Litigator in the Spotlight" in The American Lawyer Magazine, February 2012 edition
– The American Lawyer Litigation Daily's "Litigator of the Week" (December 2011) and recognized for a "stunning defense win" (May 2012)
Handzlik also served as Deputy General Counsel
Rampart Independent Review Commission on Los Angeles Police Department